PLEASE VISIT OUR NEW WEBSITE HERE: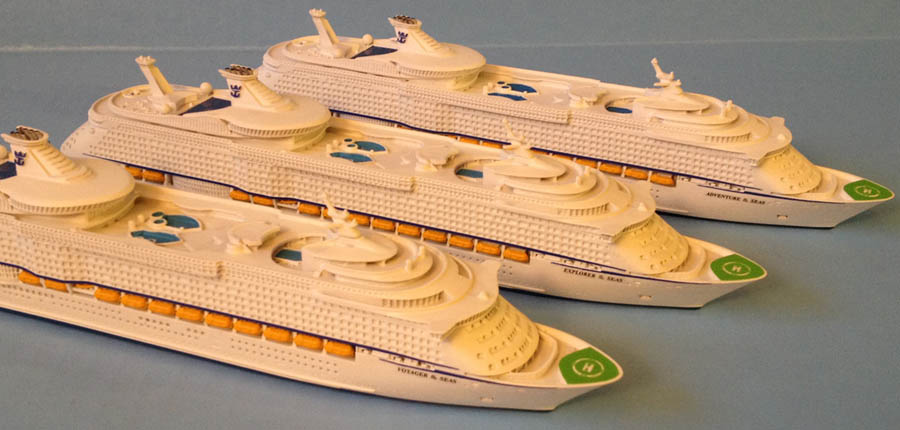 Email for more pictures
Royal Caribbean International cruise ship models:
Voyager of the Seas, 1999 SOLD OUT
Explorer of the Seas, 2000 SOLD OUT
Adventure of the Seas, 2001 SOLD OUT
Scale 1:1250. Size: model length - 9 13/16" (24.9cm)
We are not responsible for damage or loss without insurance.
If you want to pay by check or money order please email your request and shipping location, we will respond fast with your total and payment info.
Model Description:
Souvenir Series waterline cruise ship models in scale 1:1250. Designed and cast in USA, assembled and finished in Europe to high quality standard. Affordable for every cruising fan. This is simplified version of our more detailed and encased models of
Collector's Series
1/1250 scale. Unlike ship sculptures sold onboard, these models are expertly designed to exact ship's lines and architecture. Made of heavy and strong cold cast resin to withstand direct handling. Nicely finished. Come in ready to ship strong cardboard boxes with secure foam packing inside.
SCHERBAK models are the best memos of any Cruise Vacation, best gifts for Cruise Wedding, Honeymoon or Anniversary Cruises
Builder: Kverner Massa-Yards, Finland
Operator: Royal Caribbean International