Wooden models of merchant ships 1:600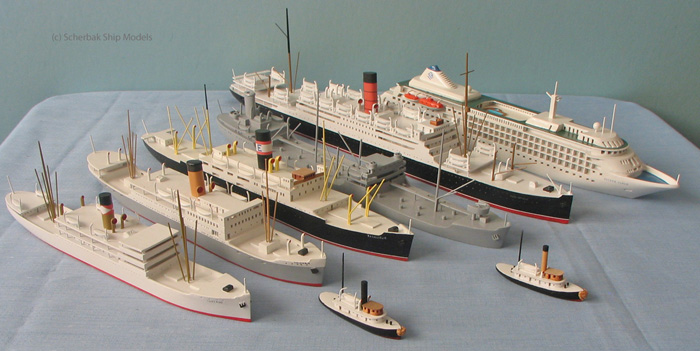 We produce limited editions of Cruise Ship Models, Ocean Liner Models and ID style Warship Models. We restore the best traditions of ship-modeling art from the time of Bassett Lowke, Van Ryper, Richard Wagner and even older such skills of Napoleonic time, including Prisoner of War and Dieppe ivory ship models and develop our own style in this field of Nautical Art.

Orders, Questions, Pictures - email :
SCHERBAK SHIP MODELS * 5960 S. Moline Way * Englewood , CO 80111, USA
© 2015 Scherbak Ship Models. All Rights Reserved.
No picture, design or text from this website can be copied and used without written approval of Scherbak Ship Models.