PLEASE VISIT OUR NEW WEBSITE HERE: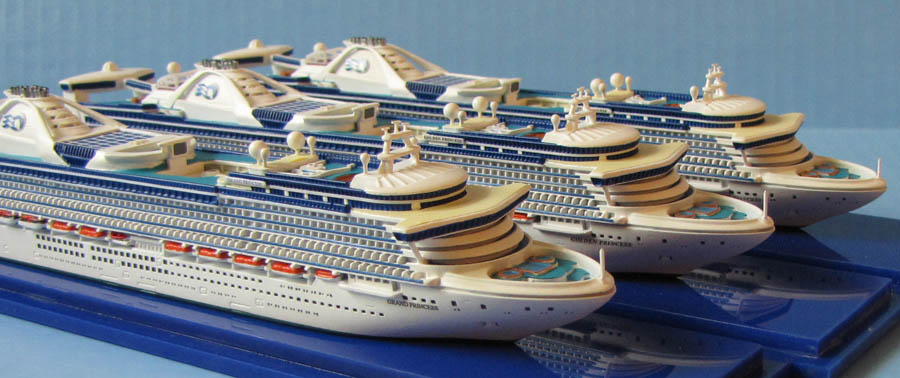 Email for more pictures
Grand Princess, 1998, as built
Grand Princess, after 2011 refit
Golden Princess, 2001
Star Princess, 2002
Scale:1:1250, Size:model 9 1/8 "(23.2 cm), case 11"(28 cm).
If you buy 2 or more models we will refund your quantity discount during the processing of your order.

If you want to pay by check or money order please email your request and shipping location to sansim555@msn.com

We will respond fast with your total and payment info.

Model Description: Beautiful Collector's Series waterline cruise ship model in scale 1:1250. Expertly designed to exact hull lines, architectural proportions and details, so you can find and mark your balcony or cabin window, or your favorite spot on the ship's deck. Made of cold cast resin, hand assembled, hand painted. Details include recessed windows and balconies, life boats, deck gear. Comes in high grade acrylic case.

SCHERBAK models are the best memos of any Cruise Vacation, including World Cruise, best gifts for Cruise Wedding, Honeymoon or Anniversary Cruises, Birthday or Christmas.
Grand Princess cruise ship model encased

Grand Princess as built and after 2011 refit