PLEASE VISIT OUR NEW WEBSITE HERE: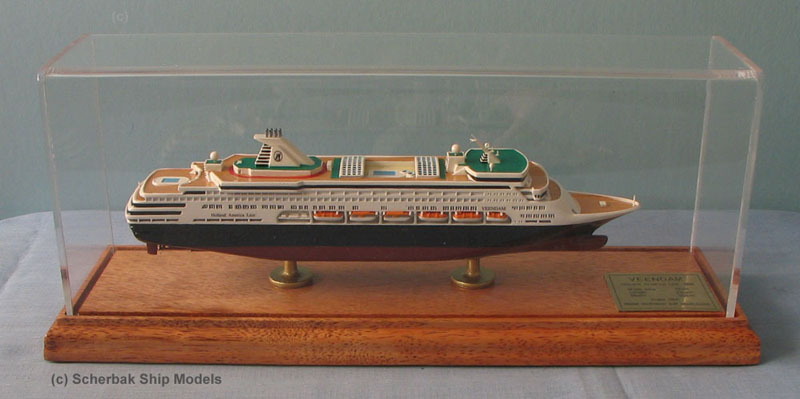 SOLD OUT. Email for
Wait List
placement before production of new re-issue starts and get 5% discount
Statendam, 1993
Maasdam, 1993
Ryndam, 1994
Veendam, 1996
Beautiful cruise ship models made of resin, hand assembled, hand painted. Details include recessed windows and balconies, pools, boats, brass propellers etc. Comes in display case with wooden base on protective pads, solid brass mountings, solid brass name/data plaque and clear cover. Size: model - 9.5", case - 12.5".
Price: $... delivered to continental US address
$... to Hawaii, Alaska, Canada
$... to other countries
Visit
ORDERING
section for payment details